Below are public events that Dr. Z will be presenting at during the month of September 2015. For more information, click on the provided link. Signed books will be available for purchase.
October 11, 2015 at the South Beach Victory Garden in Miami Beach, Florida.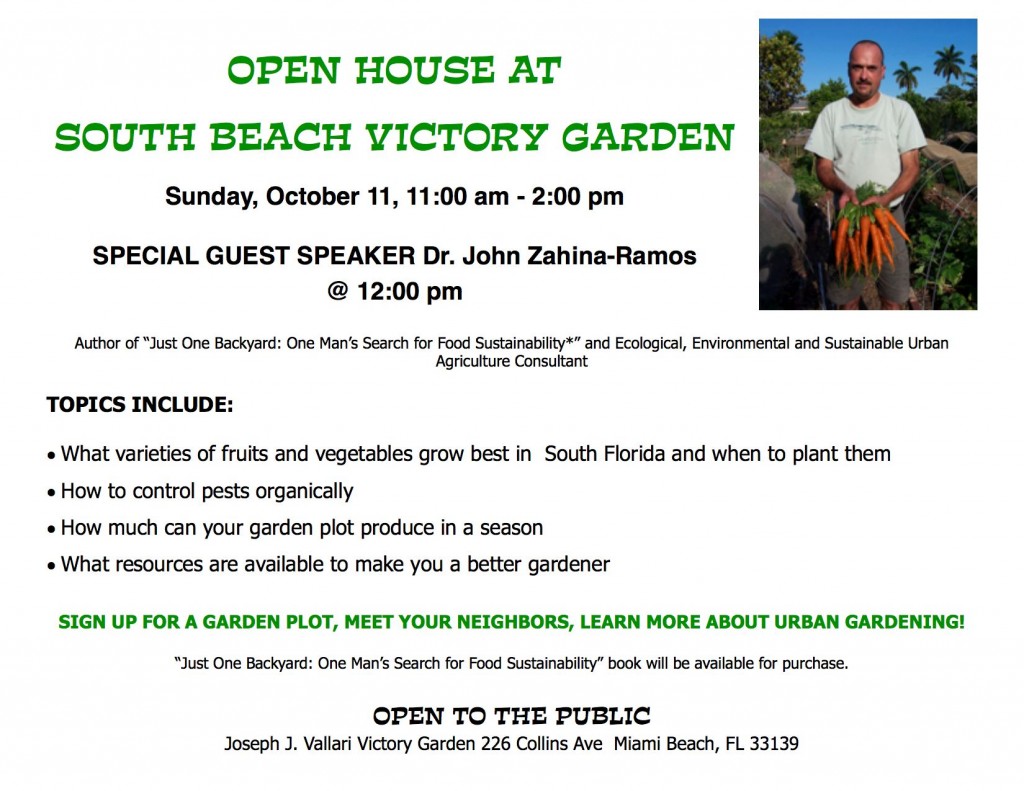 October 17-18 at the Redland GrowFest!, which is being held at the Redland Fruit & Spice Park in Homestead, Florida. Stop by and chat with Dr. Z and pick up a signed copy of his book. For more information, click here.
October 20. Dr. Z will be giving a gardening demonstration at the newly-lauched Indian Trails Improvement District's Urban Farm at Hamlim House in Loxahatchee Groves, Florida. The presentation/demonstration will be from 6:00 to 7:30 pm.