21st Century Sustainability Consulting, LLC
Agricultural sustainability is an important concern for food growing operations everywhere. Sometimes an existing operation needs to examine its practices and modify them to become more sustainable. But, when a new food growing operation is proposed, it offers the opportunity to design the operation with sustainability in mind from the beginning. 21st Century Sustainability Consulting, LLC can play an important role in the design of new agricultural projects.
By employing the principles of sustainability, examining life cycle assessments and adhering to the objectives of the project, 21st Century Sustainability Consulting, LLC can provide the data and analysis to show just how sustainable the proposed operation will be. Dr. Z designed and operated a residential food garden that produced more than $3,200 (2016 USD) of produce and saved over 32,000 kg (70,500 lbs.) of carbon dioxide emissions per year!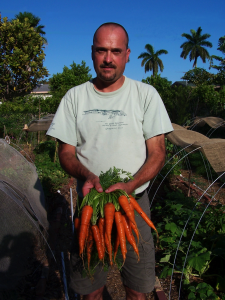 What clients would benefit from this consulting service? The range of clients can include proposed CSAs, farm startups, community gardens and residential food gardens. But that is not all! Dr. Zahina-Ramos was hired to research and design an urban food garden for primates! Yes, primates! These monkeys are residents of the Palm Beach Zoo and the director of the facility embarked on a sustainability initiative that included considerations of how to make the zoo's animal food sourcing more sustainable. One obvious solution was to convert underutilized areas of the zoo footprint to landscaping that was not just aesthetically pleasing, but also grew the food plants that they had to purchase to feed the resident population of primates. This was a win-win situation as it decreased the money the zoo needed to spend on animal feed while reducing their ecological footprint. If you would like to discuss how 21st Century Sustainability Consulting, LLC can be an asset to your proposed food growing operation, please contact us.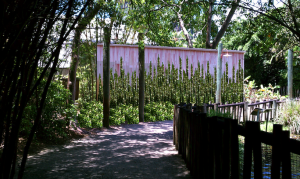 Primate food garden design proposal for the Palm Beach Zoo, by Dr. Zahina-Ramos